Plant-based Chilli Con Carne
The classic planet-based Chilli Con Carne, the SpiceTheWorld version which is nice and easy



Serves 4-6 (Estimated) Rating 5/5

Prep Time 10 Minutes Cooking Time 30 Minutes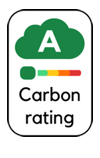 Ingredients
2 tbsp Vegetable Oil
2 Onions, finely chopped
2 Garlic Cloves, finely chopped
500 g Plant-based Mince
2 tsp Chilli Powder
4 tsp Cumin
65 g Tomato Purée
800 g Red Kidney Beans, drained
300 ml Vegetable Stock
Salt
Parsley
Method
Heat the oil in a pan.
Add the onions and garlic and fry gently for 5 minutes until golden.
Stir in the mince and cook stirring for 10 minutes.
Mix together the chilli powder, cumin and tomato purée and stir into the beef.
Add the kidney beans, stock and salt and pepper to taste.
Cover and allow it to simmer for 15 minutes.
Sprinkle with chopped parsley and serve hot with plain boiled rice and/or crusty French bread.