Tofu Katsu Curry
A tasty veggie version of a Japanese curry classic



Serves 4 (Estimated) Rating 5/5

Prep Time 15 Minutes Cooking Time 60 Minutes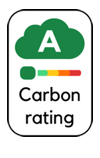 Ingredients
2 tbsp Vegetable Oil
½ Onion, finely chopped
3 cm Ginger, finely chopped
2 Garlic Cloves, finely chopped
2 tbsp Plain Flour
1 tbsp Curry Powder
500 ml Vegetable Stock
1 tbsp Soy Sauce
½ tsp Honey
2 tbsp Plain Flour, seasoned
125 g Panko Breadcrumbs
560 g Pressed Tofu, cut into bite sized cubes
Spray Oil
140 g Jasmine Rice
½ Cucumber, sliced into ribbons
6 Radishes, thinly sliced
2 tbsp Rice Vinegar
Method
Heat the oven to 200C/fan 180C/gas 6.
Now for the sauce, heat the vegetable oil in a pan and cook the onion, carrot.
Now add a pinch of salt for flavour.
Next add the ginger and garlic, and cook for a few minutes.
Now add in the flour and curry powder.
Now cook for another 2 minutes, stirring constantly.
Gradually add the vegetable stock while stirring until you have a smooth sauce.
Simmer for 15 minutes until thickened.
Then add the soy and honey, and use a hand blender to whizz up to a smooth sauce.
Next put the seasoned flour onto a plate, with the yogurt on another and the breadcrumbs on a third.
Coat each piece of tofu in float, yogurt and then breadcrumbs.
Now put the tofu onto a rack above a baking tray and spray each piece with oil.
Bake for 20-25 minutes or until golden and crisp.
Meanwhile put the jasmine rice into a pan with 280ml of water and a pinch of salt.
Bring to the boil, turn the heat to low, cover with a lid and cook gently for 10 minutes.
Then leave to steam with the lid on for 10 minutes.
While this cooking is going on place the cucumber, carrot and radishes into a bowl.
Add the rice vinegar and a pinch of salt to flavour.
Divide the rice between plates and top with the tofu, some salad and finally the sauce.