Vegan Seafood Korma
The taste of the ocean in a mild curry sauce, amazing


Serves 4 (Estimated) Rating 4/5

Prep Time 10 Minutes Cooking Time 20 Minutes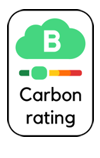 Ingredients
4 tbsp Vegetable Oil
2 Cloves
2 Cardamom Pods
4 tbsp Almonds
4 tbsp SpiceTheWorld Masala Gravy
1 tsp Ground Cumin
1 tsp Coriander
½ tsp Chilli Powder
175 ml Coconut Milk
150 ml Single Cream
2 tbsp Butter
10 Vegan Scallops
100 g Vegan Squid Rings
10 Vegan Prawns
10 Vegan Mussels
Salt, to taste
Method
Heat half the oil in a pan.
Sauté the cloves and cardamoms for a minute until the spices sizzle.
Add the ground almonds and coriander and chilli powder and sauté for a further 2 minutes.
Add the coconut milk and simmer for 3 – 4 minutes.
Then add the single cream and salt and pepper to taste.
Heat the remaining oil and the butter in a pan.
Sauté the seafood pieces one type after the other, for 1 – 2 minutes, to seal and sear.
Remove each batch with a slotted spoon before adding the next.
Set aside until required.
Bring the sauce to a simmer.
Add the seafood elements
Simmer for 4-5 minutes or until completely cooked.