Puri
Lovely fried puffed whole wheat flat breads

Serves 4-6 (Estimated) Rating 4/5

Prep Time 30 Minutes Cooking Time 10 Minutes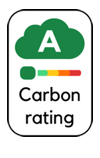 Ingredients
450 g Wholewheat Flour
Salt, to taste
Water
Vegetable Oil
Method
Mix flour and salt in a bowl.
Slowly add enough warm water form firm dough and knead till smooth.
Now cover and let it rest for at least 30 minutes.
Then knead again briefly.
Divide into small balls about golf-ball size and roll out into 15cm rounds on an oiled board.
Heat vegetable oil in a wok or saucepan.
Add a little salt to the oil to keep it from smoking.
Fry the Puri one at a time holding them under the oil on the first side until they puff.
Turn and fry till light brown.