Tofu Pathia
A smooth, rich dish that will delight all your dinner guests and have them asking for more.



Serves 4-6 (Estimated) Rating 4/5

Prep Time 10 Minutes Cooking Time 30 Minutes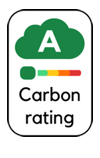 Ingredients
1 tsp Toasting Seeds
180 cm Vegetable Oil
2 Onions, finely chopped
2 tsp Ginger, finely chopped
2 tsp Turmeric
4 tsp Curry Powder
1 tsp Chilli Powder
1 kg Pressed Tofu, cut into bite sized cubes
1 tsp Tamarind Paste
400 g Chopped Tomatoes
2 tbsp Tomato Purée
300 ml Vegetable Stock
2 tsp Garam Masala
Lemon Juice, to garnish
Method
Heat a large saucepan on a high heat.
Once it is hot add the whole toasting seeds and toast them until they sizzle and crackle.
Now add the oil and then add the chopped onions and reduce the heat to low.
Cook the onions gently and slowly until they turn a golden-brown colour.
Make a paste of the ginger purée, garlic purée, curry powder, Turmeric powder, Chilli powder with a little water.
Add to saucepan and stir in well and fry for a couple of minutes.
Now add the tofu and stir in well.
Add the tamarind extract.
Mix the Chopped Tomatoes, Tomato Purée together in a jug with the stock and pour into the saucepan and mix in well.
Turn up the heat until the sauce begins to simmer and leave to simmer for 5-10 Minutes.
Stir occasionally.
Finally sprinkle in the garam masala and stir in well for the final 2 minutes of cooking.
Garnish with the Lemon Juice serve and enjoy.