Vegetable Dhansak
Dhansak is a traditional Parsi curry of lentils, vegetables and meat. This vegetarian version removes the meat, but is still bursting with flavour.



Serves 4 (Estimated) Rating 3/5

Prep Time 30 Minutes Cooking Time 45 Minutes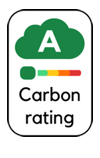 Ingredients
1 Cauliflower, broken into florets
500 g Potatoes, cut into cubes
1 tbsp Vegetable Oil
1 Onion, finely chopped
2 Carrots, cut into cubes
3 Garlic Cloves, finely chopped
20 g Ginger, grated
1 tsp Turmeric
1 tbsp Garam Masala
200 g Red Lentils, rinsed and drained
400 g Chopped Tomatoes
600 ml Vegetable Stock
150 g Green Beans and Peas
Salt
Method
Preheat the oven to 200C/180C Fan/Gas 6.
Put the cauliflower florets and cubed sweet potato on a baking tray and toss with half the oil and some seasoning.
Roast for 20–25 minutes, until golden brown.
Heat the remaining oil in a large casserole or sauté pan and fry the onion for 5 minutes over a medium heat, until golden.
Add the carrots, garlic, ginger, and spices and fry for another minute, stirring.
Add the drained lentils to the spiced onion mixture, followed by the chopped tomatoes and stock.
Stir and bring to the boil, then simmer gently for 15 minutes, stirring occasionally.
Add the roasted cauliflower and sweet potato and cook for another 10 minutes, until the lentils are soft and the sauce has started to thicken.
Add the beans or peas and cook for another 5 minutes, adding a dash of water if the sauce becomes too thick.
Check for seasoning and serve with basmati rice, natural yoghurt, flatbreads, and coriander.