Faked Goat curry
Classic Caribbean recipe with a spicetheworld twist




Serves 4 (Estimated) Rating 4/5

Prep Time 25 Minutes Cooking Time 45 Minutes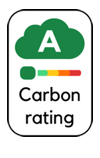 Ingredients
1 Onion, chopped
10 Garlic Cloves, finely chopped
100 g Ginger, finely chopped
50 ml Vegetable Oil
3 Scotch Bonnet Chillies, finely chopped
3 Thyme Sprigs
5 tbsp Curry Powder
1 tsp Salt
1 kg Pressed Tofu, cut into bite sized cubes
400 g Chopped Tomatoes
300 ml Vegetable Stock
400 g Kidney Beans
1 Lemon
Coriander, finely chopped
Method
Put the onion, garlic and ginger in a food processor then blend to a purée.
Now heat the oil in a large casserole dish.
Add the onion mixture and cook for 5 minutes until nice and soft.
Next add the chillies, curry leaves, thyme, curry powder and salt.
Now Cook for 2-3 minutes.
Then add the tofu and cook for 5 minutes on medium heat.
Add the chopped tomatoes and stock.
Increase the heat and bring to the boil and cook for 5 minutes.
Now reduce the heat, cover and leave to simmer gently until the tofu is cooked.
Remove the lid and add the beans and simmer for another 5 minutes.
Remove from the heat, add lemon juice and coriander.
Serve.