Red Lentil Dahl
Ready in 30 minutes or less, this Indian Red Lentil Dahl is easy to make and full of flavour.
Serves 6 (Estimated) Rating 3/5

Prep Time 10 Minutes Cooking Time 20 Minutes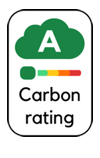 Ingredients
1 tbsp Olive Oil
1 Large Onion, finely chopped
5 Garlic Cloves, finely chopped
1 tbsp Ginger, finely chopped
1 tbsp Garam Masala
1 tsp Turmeric
500 g Dry Red Lentils
500 g Tomatoes, diced
750 ml Vegetable Stock
1 tsp Salt, to taste
½ Lemon juice
1 kg Fresh Spinach
Method
In a large pot or pan over medium heat, sauté the chopped onion in the olive oil for 5 minutes, stirring frequently.
Then add the garlic and ginger and cook 1 more minute, until fragrant.
Add the garam masala, turmeric and red pepper flakes to the pan and stir into the onion mixture.
Add a few tablespoons of water if the mixture is too dry.
Now add the dried lentils, canned tomatoes and their juices, coconut milk and vegetable broth to the pan.
Stir well and turn the heat to high. Bring to a boil, then lower heat and simmer for about 15 minutes, until the lentils are cooked and soft.
Stir occasionally.
Squeeze the lemon juice into the pan, and stir in the spinach as well until wilted.
Add salt to taste.
Serve with rice and bread.