Sweet and Sour Tofu
A veggie family favourite and easy enough to cook on a week-night.
Serves 2 (Estimated) Rating 4/5

Prep Time 20 Minutes Cooking Time 20 Minutes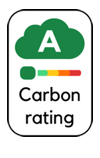 Ingredients
2 Garlic Cloves, finely chopped
2 tsp Ginger, finely chopped
2 tbsp Dark Soy Sauce
1 tbsp Tomato Ketchup
1 tbsp Sugar
1 tsp Fennel Seeds
1 tsp Cumin Seeds
1 tsp Nigella Seeds
½ tsp Dried Chilli Flakes
½ tsp Yellow Mustard Seeds
½ tsp Sea Salt
150 g Pressed Tofu, cut into bite sized cubes
2 tbsp Sunflower Oil
Cooked Rice , to serve
Method
To make the marinade, mix all the ingredients down to the Tofu in a bowl.
Then add the tofu cubes, mix in and marinate for 15 minutes.
Heat the oil in a large non-stick frying pan or wok over a medium-high heat.
Stir-fry the broccoli and carrot slices for 2 minutes.
Add the tofu and its marinade, adding a splash of cold water occasionally to make sure it doesn't stick.
Cook for 4–5 minutes, or until the tofu is hot and the sauce is thickened and glossy, stirring regularly.
Serve with freshly cooked rice.