Chickpea Curry
Another great vegan recipe from SpiceTheWorld



Serves 4-6 (Estimated) Rating 5/5

Prep Time 10 Minutes Cooking Time 30 Minutes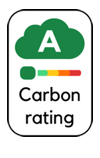 Ingredients
1 Onion, finely chopped
2 tbsp Vegetable Oil
3 Garlic Cloves, finely chopped
4 cm Cinnamon
6 Cloves
4 Cardamom Pods, crushed
3 tsp Curry Powder
3 tbsp Tomato Paste
1 kg Chickpeas
1 Bunch Coriander , de-stemmed and chopped
Method
Fry the onions in oil at medium-high heat until golden and translucent.
Add garlic then fry for a minute.
Add cinnamon, cloves, and cardamom fry for a minute.
Now add the curry powder to the onions fry for a minute or two.
As the mixture begins to stick add the tomato paste to make it more pliable.
Keep on frying for about 5 minutes stirring constantly.
Once this is ready add the chickpeas including the water from the tin.
Stir to mix heat until it boils then cover and lower the heat to medium-low.
Cook for 15 minutes take off heat and stir in coriander leaves.