Key Lime Pie
A creamy Key Lime Pie secretly made with healthy ingredients

Serves 6 (Estimated) Rating 4/5

Prep Time 20 Minutes Cooking Time 0 Minutes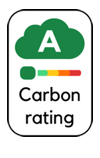 Ingredients
250 g Almonds
200 g Pitted Dates
1 tsp Vanilla Extract (optional)
Water, if required
2 Avocadoes, peeled and sliced
100 g Maple Syrup
75 g Limes
1 tsp Vanilla Extract
¼ tsp Salt
125 g Coconut Oil, melted
Lime, for garnish
Method
Pulse almonds, dates, vanilla, and water in a food processor until sticky crumbles form.
Press into parchment lined 7" springform pan or pie dish.
Set aside to prepare filling.
Rinse food processor & put in the avocados.
Blend thoroughly.
Add in lime juice, lime zest, syrup, vanilla & salt.
Taste and adjust salt if required.
Pour in melted coconut oil and mix well.
Pour over crust.
Garnish with zest and lime slices.
Place in fridge for several hours to set.