Poppadoms
Poppadoms are tasty plate sized. Mildly spicy crisps to accompany dips and relishes

Serves 8 (Estimated) Rating 3/5

Prep Time 10 Minutes Cooking Time 40 Minutes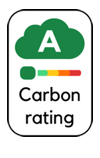 Ingredients
440 g Chickpea Flour
1 tsp Black Pepper
1 tsp Ground Cumin
½ tsp Sea Salt
60 g Water
½ tsp Cayenne Pepper, for dusting
Method
Mix the chickpea flour, pepper, ground cumin and salt in a large bowl.
Add most of the water and mix into dough which should be firm and dry.
Knead the dough for 5 minutes until smooth
Roll the dough into a log 6cm thick and 18cm long and cut the log into 12 equal sized slices.
Brush a small amount of oil onto the end of a slice (this is the top) and roll out into a very thin circle.
Put a light sprinkling of cayenne pepper on the poppadoms.
Repeat the above process with each of the dough slices and carefully put the poppadoms onto large baking tray.
Preheat the oven to 150C and bake the poppadoms for 15 to 25 minutes until crisp.
If not needed now store the poppadoms in an airtight container until they are needed.
To serve heat ½ cm of oil in a large frying pan or skillet until the oil is hot but not smoking.
Put the poppadom into the oil and turn it over when it begins to curl at the edges this happens very quickly.
Remove the poppadom before it turns brown.