Caribbean Coconut Rice
Tasty rice dish that goes with anything

Serves 4 (Estimated) Rating 4/5

Prep Time 10 Minutes Cooking Time 40 Minutes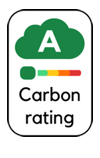 Ingredients
2 tsp Salt
2 tsp Ginger, finely chopped
1 Garlic Cloves, finely chopped
9 cm Cinnamon Stick
400 g Jasmine Rice, rinsed and drained
250 ml Coconut Milk
½ tsp Sugar
½ tsp Sea Salt
½ tsp Lime Zest, grated
½ tsp White Pepper
Method
Melt butter in saucepan over medium heat.
Next add the ginger, garlic, and cinnamon stick.
Sauté for 1 minute.
Stir in rice, and sauté for 2 minutes
Add coconut milk, sugar, salt, lime zest, white pepper and 1 cup water.
Bring to a simmer.
Stir once then cover and reduce heat to low
Simmer for 15 minutes.
Fluff rice with fork, cover and let rest for 5 minutes.
Serve with whatever floats your boat.