Spicy Thai Coconut Curry
Vegan dish that is full of flavour



Serves 6 (Estimated) Rating 3/5

Prep Time 10 Minutes Cooking Time 15 Minutes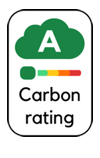 Ingredients
350 g Coconut Milk
350 g Coconut Cream
500 ml Vegetable Broth
30 g Thai Red Curry Paste
2 tbsp Ginger, finely chopped
4 Garlic Cloves, finely chopped
½ Onion, finely chopped
2 Lemon Grass, finely chopped
1 Red Bell Pepper, cut into strips
6 Carrots, diced
700 g Frozen Peas
500 g Pressed Tofu, cut into bite sized cubes
12 Basil Leaves, torn
Method
Combine the coconut milk, coconut cream and broth in a large pot over medium heat.
Stir in the curry paste, ginger, garlic, and onion.
Bring to a boil.
Reduce to a simmer and add the remaining ingredients.
Simmer for 5 minutes or until all cooked.
Serve with steamed rice or bread.