Vegetable Bhuna
Very tasty recipe that says who need's meat?



Serves 2 (Estimated) Rating 3/5

Prep Time 10 Minutes Cooking Time 20 Minutes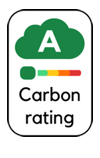 Ingredients
1 Potato, peeled and chopped
2 Carrots, peeled and chopped
1 Parsnip, peeled and chopped
½ Cauliflower, broken into florets
2 tsp Curry Powder
2 Cardamom Pods
1 tsp Chilli Powder
1 Onion, finely chopped
5 tbsp Vegetable Oil
4 Garlic Cloves, finely chopped
6 cm Ginger, grated
2 Green Pepper, chopped
1 Cayenne Chilli, finely chopped
2 Tomatoes, quartered
2 tbsp Tomato Purée
250 ml SpiceTheWorld Masala Gravy
5 tbsp Coriander Leaves
1 tsp Garam Masala
Method
Bring a pot to the boil with a little salt and then boil the vegetables for 5 minutes.
Make a paste of the curry powder cardamom pod seeds and chilli powder with a little water.
Fry the onion until translucent in the vegetable oil.
Add the garlic, ginger, pepper and chilli and stir fry on medium for a further 2 minutes.
Add the curry and chilli powder paste and stir in and fry for a further minute.
Add the vegetables and mix in well.
Add the tomatoes, tomato purée, masala gravy and simmer on medium heat for 5 minutes stirring regularly.
Add the garam masala and stir in well.
Reduce the heat and add the tomatoes stir in and cover the pan cook for 3 minutes without stirring.
Now add the whole coriander leaves and garam masala and serve.