Mushroom Fried Rice
A great rice recipe, easy to make and a good taste.

Serves 2 (Estimated) Rating 5/5

Prep Time 5 Minutes Cooking Time 20 Minutes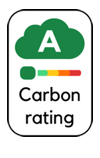 Ingredients
500 ml Vegetable Stock
4 Cardamom Pods
1 tsp Turmeric
2 tbsp Vegetable Oil
225 g Basmati Rice, washed
200 g Mushrooms, finely sliced
Method
Add the stock, cardamom pods and turmeric to a large pan.
Bring the water to the boil and add the basmati rice.
Cook until the rice is cooked stirring occasionally drain.
Pop the cardamom seeds into the rice and discard the husks.
Stir fry the mushrooms the oil for 2 minutes.
Stir in the cooked rice mix well and serve.