Lentil curry
A one pot lentil curry that's full of flavour.
Serves 4 (Estimated) Rating 4/5

Prep Time 30 Minutes Cooking Time 45 Minutes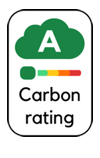 Ingredients
3 Garlic Cloves, chopped
5 Curry Leaves, chopped
3 tbsp Vegetable Oil
1 tsp Cumin Seeds
80 g Onions, finely chopped
½ tsp Chilli Powder
1 tsp Turmeric
300 g Red Lentils, rinsed and drained
1.2 lt Water
80 g Tomatoes, finely chopped
1 tsp Sugar
1 tsp Tamarind Paste
Salt
1 tbsp Coriander, to garnish
Method
Place the garlic and curry leaves in a pestle and mortar.
Crush to a coarse paste and set aside.
Heat the oil in a heavy-bottomed saucepan over a medium heat.
Add the cumin seeds and once they begin to pop, add the onions.
Fry for 6 minutes until softened and then add the garlic and curry leaf mixture.
Stir well, frying for 1 minute.
Add the chilli powder and turmeric.
Stir well and add the lentils and water.
Season with salt and bring to the boil.
Lower the heat and simmer for 20 minutes with a lid on stirring halfway through.
Stir in the tomatoes and sugar and simmer for 5 minutes without the lid.
Stir well making sure it doesn't stick to the bottom of the pan.
Mash the lentils lightly with the back of the spoon as it begins to thicken.
Add a little water if required.
Add the tamarind paste and stir well.
Garnish the lentil curry with coriander and serve with rice or chapatis.