Tofu Korma
A mild but tasty curry for those with delicate taste buds


Serves 4-6 (Estimated) Rating 4/5

Prep Time 720 Minutes Cooking Time 60 Minutes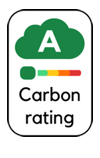 Ingredients
1 kg Pressed Tofu, cut into bite sized cubes
1 tbsp Ginger, grated
3 Cloves
150 g Natural Yogurt
2 Onions, finely chopped
2 tbsp Vegetable Oil
1 tbsp Coriander
Black Pepper
1 tsp Turmeric
1 tsp Garam Masala
Water
75 g Creamed Coconut
Salt, to taste
125 g Almonds
Coriander Leaves, finely chopped
½ Lemon, the juice of
Method
Cut the tofu into 3cm chunks
Mix the tofu with the ginger garlic and yogurt
Cover and marinade for 12 hours or in the fridge overnight
Liquidise the chopped onion and red chilli add a little water if required and blend until smooth.
Heat the oil in a pan.
Add the ground coriander ground black pepper turmeric and garam masala and stir fry for about 1-minute over a low heat.
Turn up the heat and then add the onion and chilli paste and stir fry for 10 minutes.
Add the tofu and the marinade and continue to cook for another 10 minutes.
Add the creamed coconut and enough water to just cover the tofu and bring to the boil stirring until the coconut is dissolved.
Stir in the ground almonds.
Reduce heat to low cover the pan and simmer until the tofu is cooked (10-15 minutes).
Remove from heat add lemon juice and salt to taste.
Mix well and serve.