Homemade SpiceTheWorld Ketchup
A good, tasty dip for sides and starters

Serves 6 (Estimated) Rating 4/5

Prep Time 20 Minutes Cooking Time 120 Minutes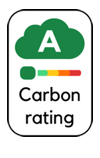 Ingredients
4 Onions, finely chopped
250 g Celery, finely chopped
5 tbsp Vegetable Oil
4 Garlic Cloves, sliced
1 tsp Coriander
1 Cinnamon Stick
1 tsp Allspice
½ tsp Black Pepper
2 tsp Salt
2 kg Tomatoes, finely chopped
3 tbsp Tomato Purée
½ tsp Tabasco Sauce
200 ml White Wine Vinegar
100 g Sugar
Method
Heat the oil in a large pan.
Add the onions and celery cover and soften over a low heat for 5 minutes.
Add the garlic cook 5 for minutes.
Add the spices and cook for 1 minute.
Now stir in all remaining ingredients and bring to the boil.
Simmer for until the tomatoes are squashy, and the liquid has reduced by 6cm.
All to cool for 10 minutes.
Whiz the mix with a stick blender until smooth then sieve into a bowl.
Allow to fully cool the ketchup will thicken a little.
Store in an airtight container in the fridge for up to 3 months or freeze.