Sheek Kebab
Sheek Kebabs can be served as a side dish with an Indian meal, a starter or as a main meal with salad. The choice is yours.


Serves 4-6 (Estimated) Rating 4/5

Prep Time 240 Minutes Cooking Time 30 Minutes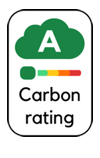 Ingredients
1 tsp Cumin Seeds
2 Cloves
4 Cardamom Pods
1 tsp Mace
3 cm Cinnamon Stick
1 Onion, finely chopped
3 cm Ginger, finely chopped
4 Garlic Cloves, finely chopped
6 Mint Leaves
3 Coriander Leaves
3 Green Chillies
1 Egg
450 g Plant-base Mince
tbsp Saffron, a few strands soaked in warm milk
¼ tsp Chilli Powder, to taste
2 tbsp Breadcrumbs
Salt, to taste
1 tbsp Olive Oil
Method
Roast all whole spices together in a hot pan for a few seconds cool & grind in a coffee grinder.
Now keep them aside.
Clean and wash the mint and coriander leaves.
Put the onion, garlic, ginger, mint, coriander leaves, green chillies and spices in a food processor and grind coarsely.
Add the egg and give it another quick mix in the food processor.
Place the meat in a large bowl add breadcrumbs then pour the spice and onion paste over it.
Add saffron salt and chilli powder.
Mix and leave in the fridge in an airtight container for a minimum of 4-6 hours.
Overnight is better for flavours to infuse into the meat.
Shape the mix with dampened or oiled hands into sausage shapes on thick skewers.
Gently slide off each kebab and place on a baking tray lined with aluminium foil.
If you have enough skewers you can leave them on the skewers until after they are cooked.
Cook the kebabs under a grill turning over once or twice until nicely browned on all sides.
They can also be cooked on a barbeque or in a very hot oven (230 C) for 15-20 minutes until browned on all sides.
Serve hot with Serve hot with Green Mango Chutney or Garlic and Mint Chutney.