Very Spicy Chickpeas
This dish, a staple street food of the bazaars of Old Delhi, is wonderfully tasty and hot. Our version will knock your socks off.





Serves 4-6 (Estimated) Rating 4/5

Prep Time 10 Minutes Cooking Time 20 Minutes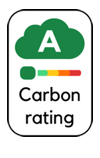 Ingredients
5 tbsp Vegetable Oil
2 Onions, finely chopped
8 Garlic Cloves, finely chopped
2 tbsp Coriander
2 tsp Ground Cumin
1 tsp Cayenne Pepper
1 tsp Turmeric
6 tbsp Tomatoes, chopped
1 kg Chickpeas
2 tsp Cumin Seeds
2 tsp Red Pepper
2 tsp Garam Masala
Salt, to taste
1 tbsp Lemon Juice
1 Green Chilli, chopped
5 tsp Ginger, grated
Method
Heat the oil in a pot over a medium flame.
When hot put in the minced onions and garlic.
Stir and fry until the mixture is a rich brown shade.
Turn heat to medium low and add the coriander cumin cayenne and turmeric.
Stir for a few seconds.
Now put in the finely chopped tomatoes.
Stir and fry until the tomatoes are amalgamated with the spice mixture and brown lightly.
Add the drained chickpeas and 1 cup water.
Stir.
Add the ground roasted cumin, red pepper, garam masala, salt and lemon juice.
Stir again.
Now cover and turn the heat to low and simmer for 12 minutes.
Remove cover and add the minced green chilli and grated ginger.
Stir and cook uncovered for another 30 seconds.
Serve.