Moroccan Vegetable Stew
A hot one-pot stew that is packed with nourishing ingredients like chickpeas and lentils



Serves 4 (Estimated) Rating 5/5

Prep Time 30 Minutes Cooking Time 30 Minutes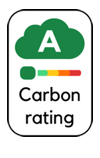 Ingredients
1 tbsp Olive Oil
1 Onion, finely chopped
2 Leeks, finely sliced
2 Leeks, finely sliced
2 Garlic Cloves, finely chopped
2 tsp Coriander
2 tsp Cumin
1 tsp Dried Chilli Flakes
¼ tsp Cinnamon
400 g Chopped Tomatoes
1 Red Pepper, finely sliced
1 Yellow Pepper, finely sliced
400 g Chickpeas, rinsed
100 g Red Lentils, rinsed and drained
400 g Sweet Potatoes, cut into chunks
1 Orange, finely sliced
50 g Mixed Nuts, finely chopped
Fresh Coriander, finely chopped
Method
Heat the oil in a large flameproof casserole or saucepan.
Then gently fry the onion and leeks for 10-15 mins until softened, stirring occasionally.
Add the garlic and cook for another 2 mins.
Stir in the ground coriander, cumin, chilli and cinnamon.
Cook for 2 mins, stirring occasionally.
Season with plenty of ground black pepper.
Add the chopped tomatoes, peppers, chickpeas, lentils, sweet potatoes.
Now add the orange peel and juice, half the nuts and 400ml/14fl oz water.
Bring to a simmer.
Cook for 15 mins, adding a splash of water if the stew looks too dry.
Stir occasionally until the potatoes are softened but not breaking apart.
Remove the pan from the heat and serve.
Garnish with coriander.