Caribbean Vegetable Curry
The taste of the caribbean, vegan style



Serves 4-6 (Estimated) Rating 4/5

Prep Time 30 Minutes Cooking Time 60 Minutes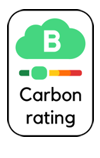 Ingredients
1.5 tsp Coriander
1.5 tsp Cumin Seeds
1.5 tsp Mustard Seeds
1.5 tsp Black Pepper
½ tsp Cayenne Pepper
½ tsp Turmeric
4 tbsp Coconut Oil
1 Onion, finely chopped
2 Garlic Cloves, finely chopped
5 cm Ginger, finely chopped
1 Scotch Bonnet Chillies, finely chopped
1 ml Coconut Milk
1 Cinnamon Stick
1 tbsp Sugar
Lime
150 ml Vegetable Stock
700 g Butter, cut into small chunks (about 3cm)
200 g Green Beans, topped and tailed then halved
2 Red Pepper, deseeded and cut into chunky strips
300 g Tomatoes, skinned and quartered
400 g Red Kidney Beans, drained and rinsed
100 g Fresh Spinach
Coconut Cream
1 Coriander, chopped
2 tbsp Flaked coconut
3 Lime, to serve
Method
Grind the whole spices to a fine powder in a spice grinder, or use a pestle and mortar.
Mix with the cayenne pepper and turmeric.
Heat 3 tablespoons of the coconut oil in a wide, shallow pan.
Add the onion and season lightly.
Cover and cook over a low heat for 10 minutes until nicely soft but not browned.
Add the garlic, ginger and chilli, cover and cook for 2-3 minutes.
Stir in the ground spices and cook for 2 minutes more.
Add the coconut milk, cinnamon stick, sugar, lime juice, stock and butternut squash.
Cover and simmer gently for 10 minutes, stirring now and then.
Add the green beans, cover and simmer for a further 10 minutes or until the butternut squash is just tender.
Meanwhile, heat the remaining tablespoon of coconut oil in a frying pan and fry the red peppers for 4-5 minutes until just soft.
Stir the fried peppers, tomato quarters, kidney beans and spinach into the curry.
Cover and simmer for 2 minutes or until the tomatoes are just beginning to soften.
Season to taste with salt, drizzle over some coconut cream and scatter over the chopped coriander and flaked coconut.
Serve with lime wedges.