Rum Punch
Fruity, strong, sweet and sour

Serves 2 (Estimated) Rating 4/5

Prep Time 5 Minutes Cooking Time 0 Minutes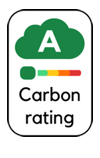 Ingredients
200 ml Orange Juice, freshly squeezed
75 ml Line Juice, freshly squeezed
200 ml Rum
40 ml Sugar Syrup
Grenadine Syrup, a dash of
Angostura Bitters, a dash of
Ice Cubes, to serve
Nutmeg, a good pinch of
2 Orange, to garnish
2 Maraschino Cherries, to garnish
Method
Pour the fruit juices, rum, sugar syrup, grenadine and Angostura bitters into a large jug and give it a good stir.
Now place in the fridge and allow to chill for 1 hour.
Serve over ice cubes.
Then sprinkle over the nutmeg.
Lastly garnish with orange slice and maraschino cherry on a cocktail stick.