Vegan Dhansak
This is a really good and tasty recipe for using up spare vegetables the SpiceTheWorld way.



Serves 6 (Estimated) Rating 5/5

Prep Time 25 Minutes Cooking Time 40 Minutes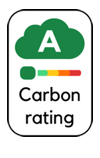 Ingredients
1 tbsp Vegetable Oil
1 tsp Paprika
2 tsp Curry Powder
1 tsp Turmeric
1 tsp Cinnamon
1 tsp Allspice
1 tbsp Coriander
4 Cloves
1 tsp Black Pepper
1 Onion, finely chopped
3 Stalks Celery, finely chopped
1 Red Pepper, sliced
1 Sweet Potato, cubed
4 Potatoes, cubed
2 Garlic Cloves, crushed
3 cm Ginger, finely chopped
2 Carrots, sliced
100 g Green Beans, topped and tailed then halved
400 g Chopped Tomatoes
1 lt Vegetable Stock
200 g Red Lentils, rinsed and drained
Salt, to taste
Black Pepper, to taste
Method
Pre-heat the oven to 180 degrees centigrade.
In a large ovenproof dish heat the oil and add all the spices.
Cook for 30 seconds.
Add the onion, celery, red pepper, sweet potato, potatoes, garlic, ginger and any other vegetables you are using.
Cook until softened but not browned.
Add the tin of chopped tomatoes and stock.
Stir together and bring to a simmer.
Add the lentils and bring to a simmer again.
Put the lid on and put the dish in the oven.
Cook until the lentils are completely soft and the sweet potato has turned to mush.
Season to taste.
Serve with couscous.