Chinese Egg Tarts
Sweet and tasty Chinese egg tarts

Serves 4-6 (Estimated) Rating 3/5

Prep Time 40 Minutes Cooking Time 20 Minutes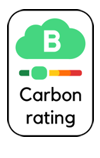 Ingredients
250 g Plain Flour
Salt
140 g Butter, diced
5 tbsp Icing Sugar
1 Egg
2 tbsp Water
250 ml Water
160 g Caster Sugar
3 Free-range Medium Eggs
100 ml Evaporated Milk
¼ tsp Vanilla Extract
Method
First preheat oven to 200 C / Gas mark 6.
Meanwhile in a large bowl mix the flour and salt together.
Now rub in the butter/margarine until the mixture resembles coarse crumbs.
In a small bowl, beat the egg with the cold water.
Stir the egg mixture into the flour mixture until you form the soft dough.
Wrap with cling film and refrigerate for 30 minutes.
When ready divide dough in half.
Roll each half out to 3mm thickness.
Using an 8.5cm fluted round cutter, cut out 22 rounds.
Gently press dough into lightly greased 7cm tart tins.
Next in a saucepan over low heat, stir water and sugar until sugar dissolves.
Now measure 280ml of the resulting syrup and set aside to cool.
In a large bowl combine the eggs, evaporated milk, and vanilla extract.
Beat until smooth.
Strain into reserved syrup and mix well.
Pour into prepared tart cases.
Bake in the oven for 20 minutes, or until pastry is golden brown and filling is set.