Almond Rice
A nutty flavour that goes very well with curry

Serves 3 (Estimated) Rating 5/5

Prep Time 5 Minutes Cooking Time 45 Minutes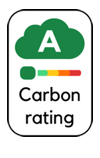 Ingredients
1 lt Water
450 g Basmati Rice, washed
½ tsp Turmeric
4 Bay Leaves
4 Cardamom Pods
1 tbsp Vegetable Oil
1 Onion, finely chopped
100 g Raisins
50 g Grated Almonds
Method
Salt the water in a large pan bring to the boil.
Add the basmati rice, turmeric, bay leaves, and cardamoms.
Cook for 10 minutes drain and then leave to cool for 30 minutes.
Heat the oil and fry the onion until translucent.
Stir in the rice, raisins, and almonds.
Stir fry until piping hot and serve garnished with the flaked almonds.