Special Fried Rice
Fantastic flavor and a great side for any main course


Serves 2 (Estimated) Rating 4/5

Prep Time 5 Minutes Cooking Time 20 Minutes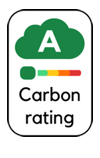 Ingredients
500 ml Vegetable Stock
2 Bay Leaves
1 Cinnamon
4 Cardamom Pods
225 g Basmati Rice, washed
200 g Frozen Peas
200 g Mushrooms, finely sliced
1 tsp Turmeric, whole
1 Egg, whole
2 tbsp Vegetable Oil
Method
Add the stock, bay leaves, cinnamon bark, cardamom pods and turmeric to a large pan.
Bring the water to the boil.
Add rice and peas and cooked until the rice is done stirring occasionally
Drain and remove bay leaves and cinnamon bark.
Pop the cardamom seeds into the rice and discard the husks.
Heat the oil and scramble the egg.
When the egg is cooked, break it into small pieces and add in the mushrooms.
Finally stir in the rice and peas and serve.