Singapore Vegetarian Noodles
This version of Singapore Noodles is made with shrimp, a SpiceTheWorld special


Serves 4 (Estimated) Rating 4/5

Prep Time 20 Minutes Cooking Time 6 Minutes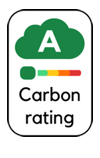 Ingredients
125 g Rice Vermicelli
50 g Mushrooms, sliced
500 g Mung Beansprouts
1 Red Bell Pepper
500 g Napa Cabbage
2 Carrots
2 Onions
3 tsp Ginger, finely chopped
125 ml Water
½ tsp Soft Brown Sugar
½ tsp Sea Salt
½ tsp Black Pepper
4 tbsp Olive Oil, for stir-frying
1.5 tbsp Curry Powder
Method
Soak the rice noodles in warm water until they have softened then drain.
Then soak the mushroom in warm salted water for 5 minutes then drain.
Rinse and drain the mung bean sprouts.
Cut the red bell pepper in half and remove the seeds and cut into thin strips.
Shred the Napa cabbage.
Peel the carrots and cut into thin slices.
Cut the green onion into thin slices.
Prepare the sauce by whisking together the water with the brown sugar salt and pepper.
Heat the wok over medium-high to high heat.
Cook the curry powder for 30 seconds.
Add all of the remaining ingredients and stir fry for 5 minutes.