Saag Aloo
Spinach and Potato. A very simple but nice starter or side dish



Serves 4-6 (Estimated) Rating 4/5

Prep Time 10 Minutes Cooking Time 60 Minutes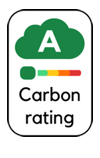 Ingredients
450 g Potatoes
900 g Fresh Spinach
2 Onions
3 tbsp Vegetable Oil
½ tsp Coriander Seeds
½ tsp Cumin Seeds
½ tsp Chilli Powder
½ tsp Cinnamon
1 tsp Salt
2 tsp Fenugreek
100 g Tomatoes, sliced
Method
Peel the potatoes and cut into 2.5cm cubes.
Place in a pan of lightly salted water and cook for 10-15 minutes until just tender.
Meanwhile wash the spinach under cold running water and place in a large pan.
Drain well and squeeze out as much of the water as you can.
Set aside.
Slice one of the onions.
Heat the oil in a large pan and add the onion then sauté until golden brown.
Add the cumin and coriander seeds and cook for 1 minute.
Chop the remaining onion and place in a food processor or liquidiser.
Blitz the onion then add to the fried onions mix
Stir well and cook over a low heat for 5 minutes.
Now add the reserved potatoes, spinach, chilli powder, coriander powder, salt, and fenugreek to the onion.
Stir in the tomatoes cover and simmer for 10 minutes.
Serve immediately.